Published on 2023-03-28
PWAs Are A Real Option
Advantages of Progressive Web Apps (PWAs) for Startups and Small Businesses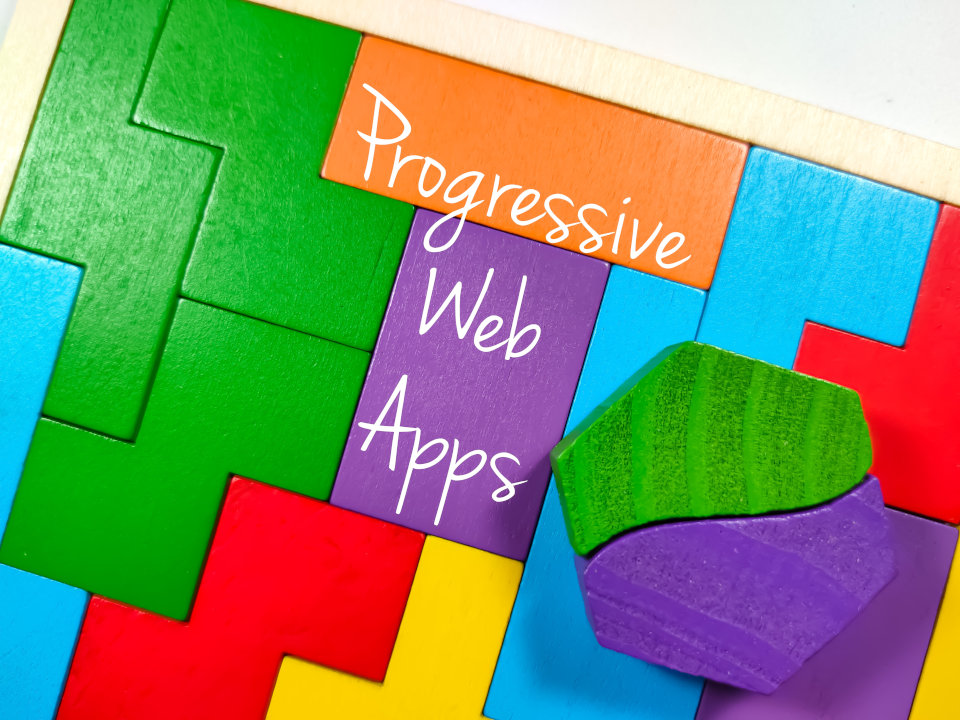 I have worked with a few startup clients and small businesses and they all want Android and iOS Apps. In recent years with frameworks such as React Native and Flutter it has made it easier to build the majority of the app once and release them on both platforms.
Most people who are not close to mobile app development are either not aware of the Progressive Web Apps (PWAs) or they don't know the full capability of them. Apps on the app store seem to have a status symbol attached, while PWAs have a stigma attached.
In this post I want to highlight some of the benefits of PWAs and why startups and small businesses should seriously consider starting with PWAs.
Capabilities
Before I go into the benefits I want to highlight a couple of key capabilities of PWAs.
Offline mode
PWAs can work offline just like any Android and iOS apps. If the App is built with local storage and can perform the majority of the function offline then you can use it offline. Any changes you make offline will be synched when your device gets online.
Push Notifications
Android currently has push notifications for PWAs. iOS 16.4 has PWA push notification enabled. Push notification must be enabled for the default browser.
App icons
You can create a shortcut to your PWA which behaves just like an icon for any mobile app. Add your own icon to the shortcut. You can set up the journey so that it feels like the user is installing your app from your website!
Benefits
Now that we have explored some of the key capabilities of PWAs I want to explore some of the key benefits.
Build it once, faster and lower cost
Unlike Flutter and React Native, PWAs are truly build it once and get it on multiple platforms. This means one app, one team and test it once! This reduces the cost of building the app and decreases time to market.
No 30% App store cut for Apple and Google
As long as you don't publish the PWA through the App store and its accessed and icon on the home screen added through you website then Apple and Google doesn't take the customary 30% of each transaction. Currently, only Google allows PWAs in its app store.
Older devices and Unsupported versions of the App
Devices and App versions are always a challenge for any App team. Forcing the update of Apps is not a desirable thing. PWAs eliminate all of these problems. You are not impacted massively by new versions of Android or iOS. Main impact only comes when they make any significant changes to browsers.
Search engine indexing
One significant benefit that hardly gets mentioned is search engine indexing. If you have a mobile App then your app pages which are not behind a paywall doesn't get indexed by the search engine. If you are running a marketing campaign then you need to create landing pages for each campaign on your website. If you are a startup or a small company you are doubling up on your effort.
App Store Presence
I still believe App store presence is important for brand awareness. There is a cohort of users whose first instinct is to search on the app store for a brand name they have just heard about. As any business grows it's important to be on as many platforms as possible to get maximum exposure.
Conclusion
If you are a startup or small business it's best to get your MVP built as a PWA.
This allows you to validate your product while keeping the cost down without compromising on the quality. With Apple enabling push notifications for PWAs on iOS 16.4 the gap between native apps and PWAs are shrinking.
Purpose of this blog is not to convince people to abandon native apps but to put another option on the table when making a decision. I believe you can start with PWA and as your company grows and evolves so does the app and when the time's right you can migrate to a native app.