Published on 2023-02-10
GirlGaze - Platform Maintenance
Helping a small organisation with limited resources.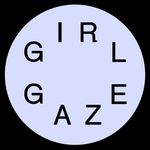 https://www.instagram.com/girlgaze/?hl=en
Description
GirlGaze was a mission driven organisation who were promoting Female and non binary creators.
Nexteam was brought in to work with the GirlGaze team to maintain and improve their platform. Because they were a small organisation with limited resources we worked with them to offer Team as a Service with a flexible resource profile for an agreed number of hours per month. This allowed them to have access to various IT resources. Within the agreed number of hours we used various skill sets depending on the priority.
During our engagement we worked on 4 areas.
Maintenance & Security
As part of ongoing maintenance we upgraded their existing libraries so that in the future it was easier to update to newer versions, quicker to develop new features and improve security.
Given we were only allocated a certain number of hours per month, we identified areas to improve and collaborated with the client to prioritise them so that we were spending our allocation on the issues that added the most value.
New Features
We also help them build new features. As part of this our User Researcher went through the feedback, Google Analytics data and competitor analysis. Once we identified customer problems we prioritised them. Given the resource constraints we picked minimum effort and highest value problems first to solve.
We designed wireframes and did some usability testing to ensure the features were fit for purpose and it was intuitive to use. From the testing we developed high fidelity designs for the developers.
Support
We also provide the client with Ad Hoc support when their customers find any issues. In some instances we had to help out their customers out of hours as they were preparing for Demos.
Mergers and Acquisitions (M&A) Support
When GirlGaze was going through the M&A process we acted as their technology partners and gave advice to the lawyers but also gave in depth details of the full stack to potential acquisition partners.