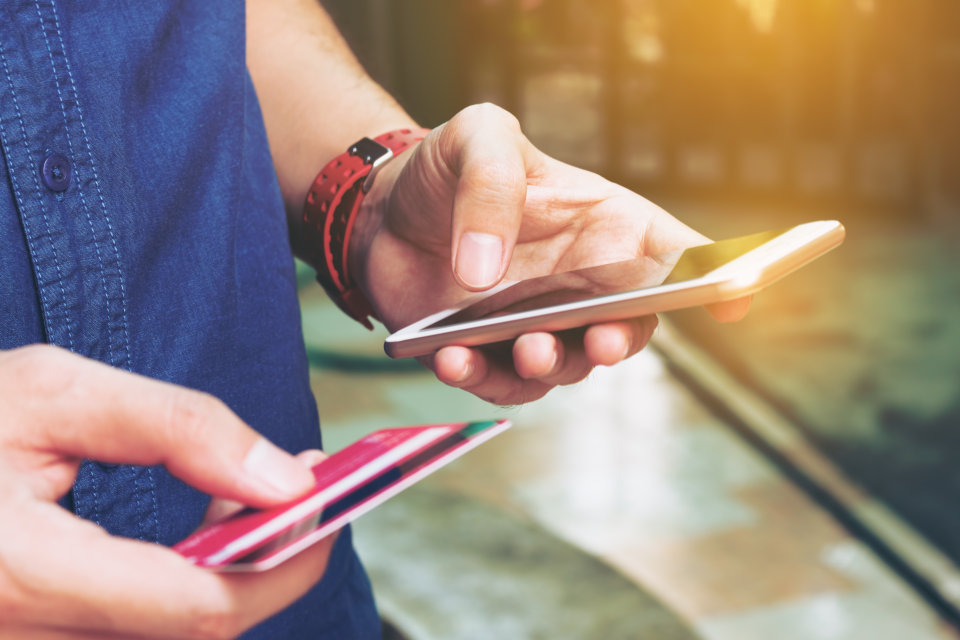 Project Details
Client: Munii
Direct With Nexteam
Between July 2021 and December 2021
Munii
Munii was a fintech start up with lofty goals.
Nexteam acted as a technology partner to accelerate them off the ground, providing senior product and engineering expertise.
We worked directly with the founders to setup and scale the product and engineering teams quickly.
We acted as the senior product and technical leadership. Mixing our own senior resources with resources that we selected for Munii. While at the same time starting to build the initial app and platform MVPs.
Using React and PWAs to offer a cost efficient multi-platform approach. With an innovative BPM driven forms system to direct the app flow.
Gallery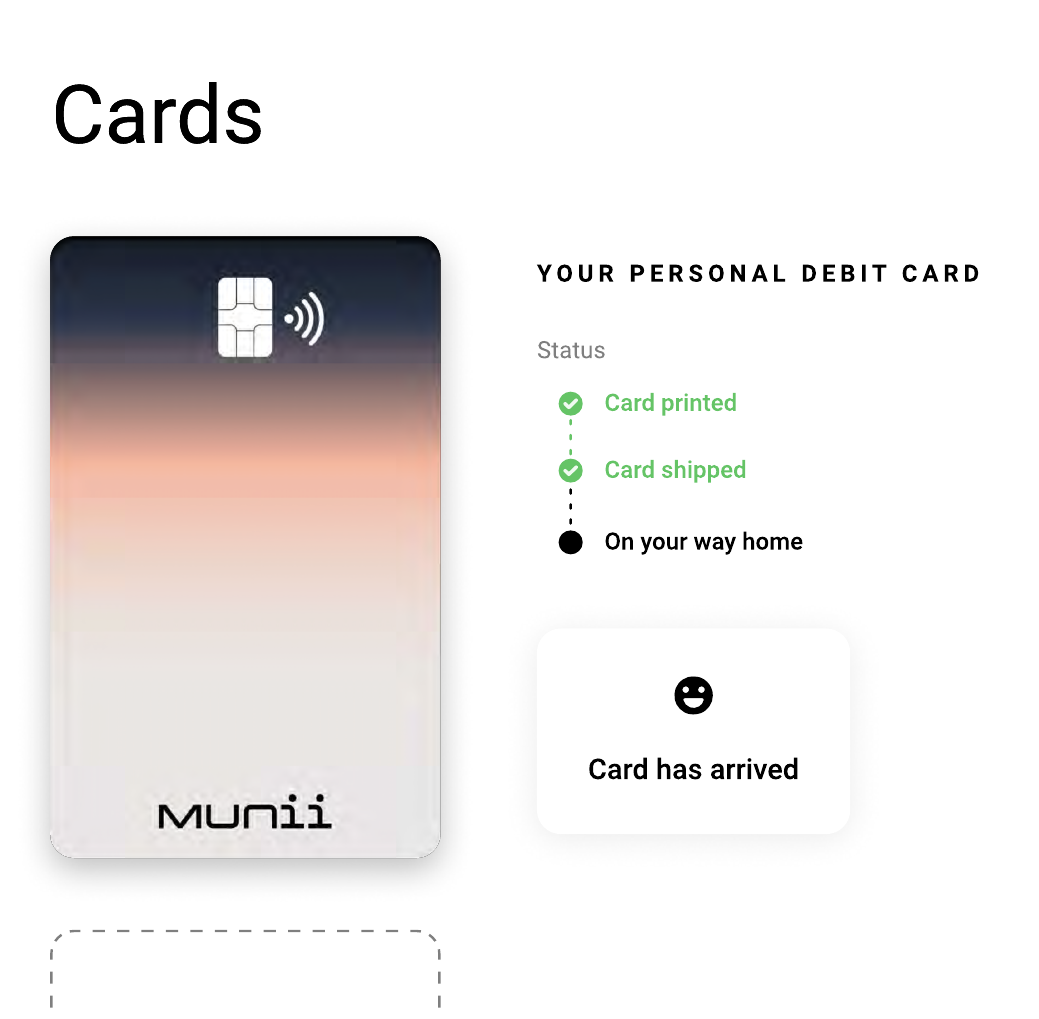 Card Management Design
An early high-fidelity design of the Munii app card management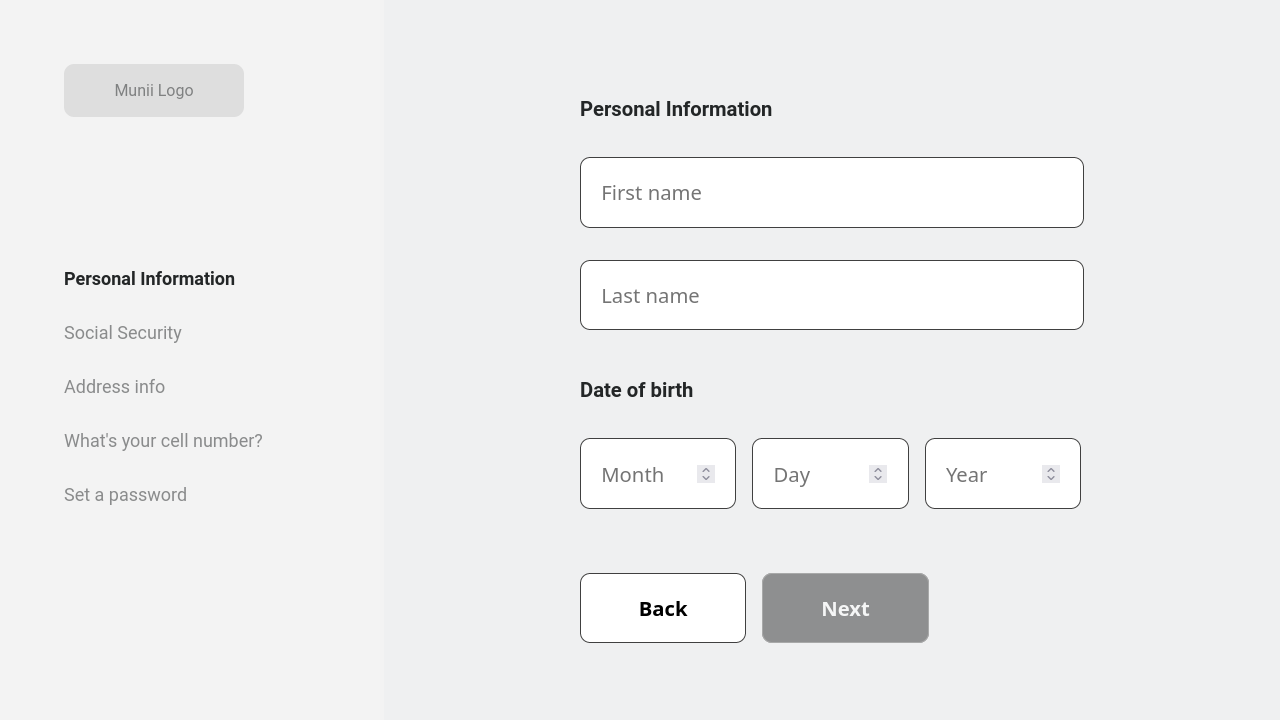 Initial Version - Signup Flow
Screenshot of the wirefram, which was used to quickly validate User Experience (UX) before high fidelity designs.